Catalytic gas emissions abatement systems
ECAT Company designs and manufactures catalytic gas emissions abatement systems. Each system is custom designed in full compliance with client's technical design specification.
Mouse over module name:
Catalytic gas emissions abatement systems are modular.
Basic configuration consists of the following modules:

Heating module.

Heats up gas flow to the temperature , necessary for steady catalytic process.

Catalytic reactor.

Designed for organic and non-organic emissions abatement.

Recuperative module.

Designed for nonpurified air preheating and cleaned gas cooling газа by means of recuperation of heat.
Catalytic gas emissions abatement systems are equipped with optional modules when necessary:

Filtration module.

It ensures cleaning of solid particles (dust, resin) and aerosols.

Sorption module.

It provides cleaning of acid gases, halogen-,sulfur-, phosphorous compounds and prevents accumulation of dirt.

Optional systems.

Urea injection system (in cases of high NOx content), air flow control system, monitoring system (pressure drop, temperature and concentration measurement).
Как происходит очистка газовых выбросов?
Очищаемая газовоздушная смесь (ГВС), поступающая от источника выбросов, последовательно проходит через модули теплообмена и нагрева. Прогретая до температуры 400-450°С, необходимой для начала протекания каталитического процесса, ГВС направляется в модуль катализа, в котором происходит реакция разложения загрязняющих веществ.
Далее нагретая и очищенная ГВС охлаждается в теплообменном модуле, отдавая свое тепло поступающему в установку выбросу от источника. Работа установки происходит в условиях разрежения, создаваемого вытяжным радиальным вентилятором.
Система автоматического управления контролирует процесс работы УТК, получая данные с термопар и передавая сигналы в модуль нагрева и на вытяжной вентилятор. При необходимости система автоматического управления УТК может передавать параметры работы УТК в систему верхнего уровня посредством универсального протокола связи Modbus.
Regenerative thermal oxidation system
Today regenerative thermal oxidation system is the most efficient abatement solution for VOC process and ventilation in chemical and pharmaceutical industries. Industrial air cleaning by means of RTO system is an economically feasible option for printing plants and paint manufacturers.
High energy efficiency is one of the main advantages of RTO systems. Exhaust gas temperature can be used for air heating in production premises or water or oil heating.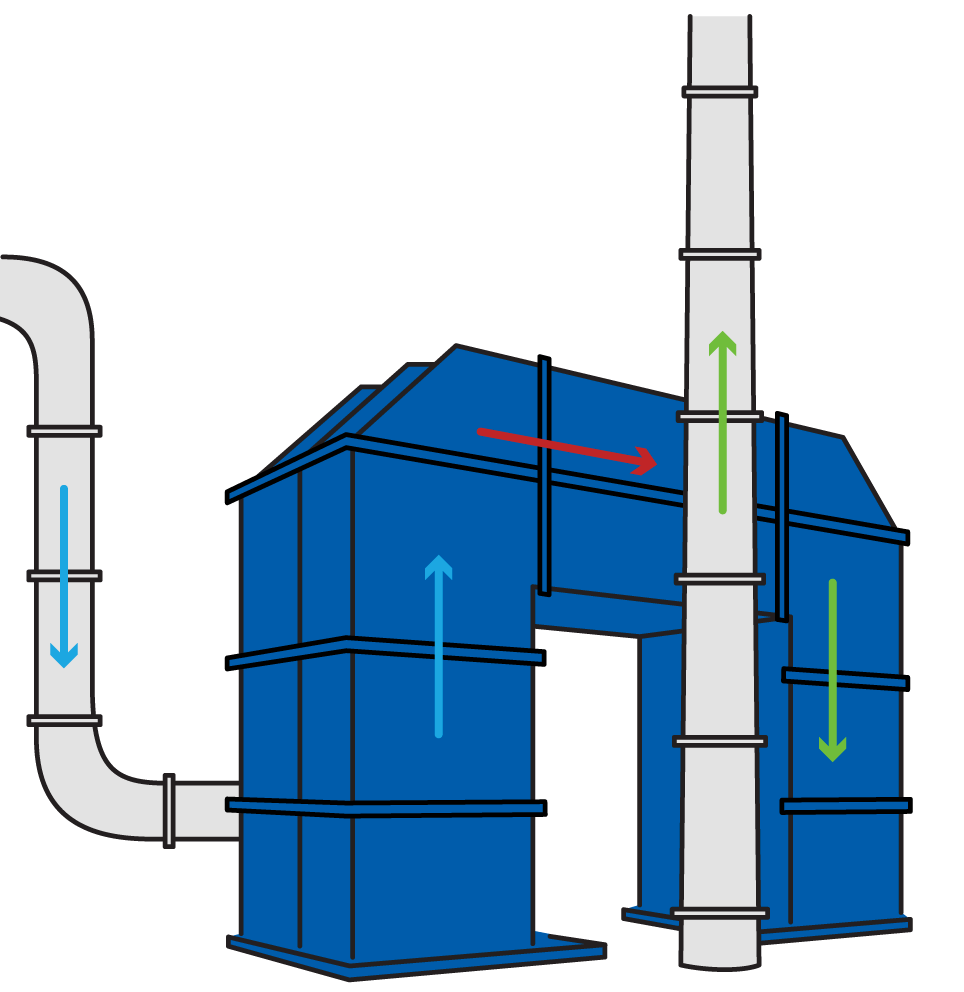 Regenerative thermal oxidation system advantages:

Versatility.

Regenerative thermal oxidation system can be used for both low and high concentrations of VOC ranging from 1000 to 150 000 m3/h.

Zero-waste operation.

RTO system ensures complete VOC decomposition therefore there is no need in designing and implementing a waste management system.

Reliability.

RTO consists of towers with heat resistant ceramic insulation. Long service life of ceramic material guarantees continuous operation of the system.
Chemisorption module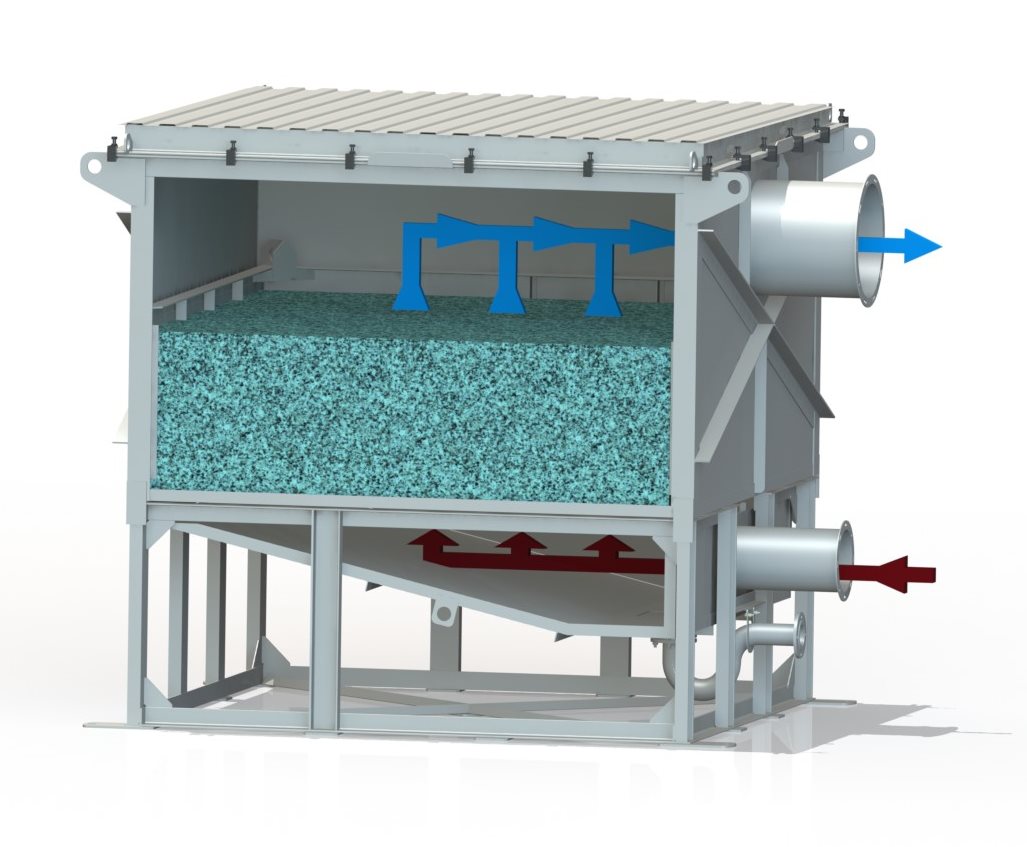 Сhemisorption module is specifically developed for sulfur odor, halogen-containing extractives, hydrogen sulphide and ammonia neutralization.
It can be used both as a part of gas emissions abatement system or as an individual unit of equipment in air ventilation system.
Chemisorption module advantages:

Efficiency.

Emission abatement efficiency can reach up to 99,8% depending on the amount of sorbent and emission composition.

Versatility.

Operating temperature ranges from -30 to +450, making it possible to neutralize emissions from a variety of processes.

Multifunctionality.

Сhemisorption module can be used both for regular day to day abatement and neutralization of emergency emissions.
Scrubber
System is developed for air sterilization, dust extraction, purification of air from aerosols and gases in a wide range of concentrations and volumes.
Scrubber can be installed into the local exhaust ventilation systems, local suction systems, spill lines, abatement systems and recirculation systems.
Operating principle of scrubber is based on the neutralizing the residual concentrations of contaminants by dint of special reagents, continuously circulating in a scrubber.
The continuity of the cycle with the same characteristics is not limited.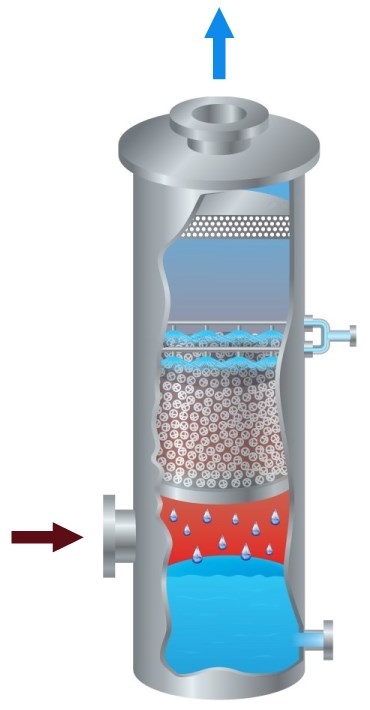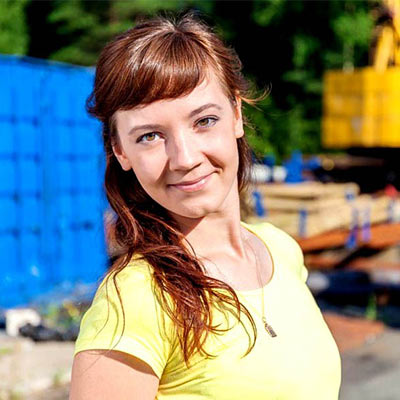 Yuliya Shcherbakova
Head of Sales Department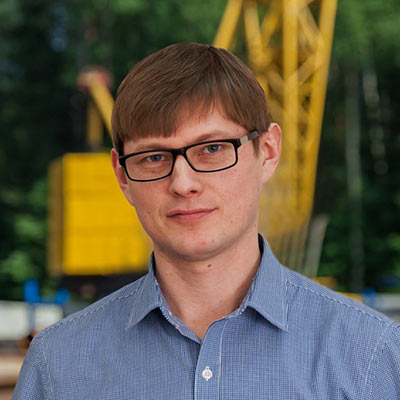 Sergey Tchistokhin
Senior sales manager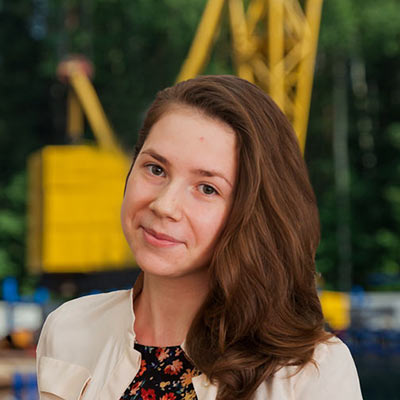 Valeriya Gushchina
Sales manager